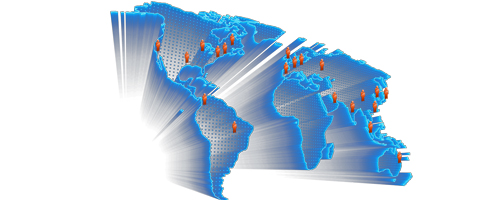 Yet another Indian makes his mark in the global corporate scenario by getting appointed as the Chief Executive Officer for the mobile giant Nokia. Ravi Suri, like Satya Nadella, a graduate from Mangalore University, is in the process of being named the CEO for the firm.

Currently heading Nokia Siemens Network (NSN), he will soon be taking over and restructuring Nokia.

Suri is just the latest example of the success of Indian and Indian-origin people in the corporate sector worldwide. Here is a list of some others:

*Sundar Pichai:  Indian-born American computer scientist and executive who was CEO (2015) of Google, Inc., a subsidiary of the holding company Alphabet Inc. After earning a degree in metallurgy (B.Tech., 1993) and a silver medal at the Indian Institute of Technology Kharagpur, he was awarded a scholarship to study at Stanford University (M.S. in engineering and materials science, 1995). He remained in the United States thereafter, working briefly for Applied Materials (a supplier of semiconductor materials) and then earning an M.B.A. (2002) from the Wharton School of the University of Pennsylvania.

*Narinder Singh Kapany: Never heard of him? That's par for the course, because Narinder was included in the list of seven 'unsung heroes' by Fortune magazine in their 'Businessmen of the century' issue. So if he's unsung in his own field, of course you've not heard of him. He is one of the founders of fibre optics, and he has revolutionised the way information is transmitted today. Kapany wears different hats, as an entrepreneur, philanthropist and scholar. He likes maintaining a low key profile, and remains behind the scenes.

*Kalpana Chawla: Kalpana Chawla was born in Karnal, India, and she was the first Indian-American astronaut and she was also the first Indian woman in space. She began her career at NASA in 1988, and over her career, she spent 30 days, 14 hours and 54 minutes in space. In 2003, she was killed in the Columbia Space Shuttle disaster along with six other crew members. India's first weather satellite was named 'Kalpana – 1' in her honour.

* C. K. Prahlad: Renowned as one of the most influential business thinkers in the world, Prahlad was the professor of Corporate Strategy at University of Michigan. Born in Coimbatore, Tamil Nadu, he became established as a business guru when he helped Philips in reconstruction just as it was on the verge of collapse. He was also a prominent writer until his death in 2010 and had written many books like The Future of Competition and The Fortune at the Bottom of the Pyramid: Eradicating Poverty through Profits.

*Indira Nooyi:  The current chairperson and CEO of PepsiCo, she is a graduate from IIM Calcutta who worked with several other international companies before taking up this post. She was appointed the CEO in 2006 and retains her position with the second largest food and beverage business in the world by net revenue.

*Ajit Jain: An engineering graduate from IIT Kharagpur, he is now the president of Berkshire Hathway Insurance group, a company owned by Warren Buffet. He left McKinsey to work for Buffet, and is currently leading Berkshire's Indian insurance market venture.

*Atul Singh: Founder and editor-in-chief of the Fair Observer, which is a global media platform that aims to dissect and give "plurality of perspectives" from all over the world. A former lawyer, he regularly contributes for the Huffington Post and is also a columnist for Al Jazeera.

*Rakesh Khurana: An American organisational theorist, he has been appointed the Dean of the prestigious Harvard University, and is expected to take up the post in July this year. Interestingly, he has been a former Harvard student for their Phd programme in organisational behaviour.

*Nitin Paranjpe: He did his entire schooling and college education, including post-graduation, from Maharashtra and is currently the president of the Home Care Business of Unilever globally. He has been working for Unilever since 1996 and has made his way through the ranks to make his way up to here.

*Rakesh Kapoor: Having studied at premier education institutes across India, Kapoor has worked for Reckitt Benickser plc even before it was called that. He now heads the UK-FTSE listed company as the chief executive.

*Ajay Banga: Yet another IIM graduate, Ajaypal Singh Banga has been heading MasterCard since July 2010. He has also served on the board of directors of Kraft Foods from 2007 to 2012.

*Piyush Gupta: An economics honours graduate from St. Stephen's in Delhi, Piyush Gupta is now the Chief Executive Officer and Director of DBS Group, as well as director of DBS' subsidiary companies. Before that, he was Citigroup's Chief Executive Officer for South East Asia, Australia and New Zealand.

*Anshu Jain: Jain studied at the prestigious Shri Ram College of Commerce in Delhi, and started his career as an analyst in derivatives research at Kidder, Peabody & Co. He has been in Deutsche Bank since 1995 and took over the position of Co-CEO of the company on June 1, 2012. 

*Satya Nadella: The brain behind Microsoft Cloud succeeded Steve Ballmer and was appointed the CEO of Microsoft in February 2014. A graduate from Mangalore University, Nadella "always wanted to build things". He previously worked with Sun Microsystems before joining Microsoft in 1992.

*Sameer Suneja: The first non-Italian global chief of Perfetti van Melle, Suneja, was the former India head of PVM. He is the brain behind the humorous Mentos advertisements and the first salted-snacks venture of PVM, Stop Not Golz.